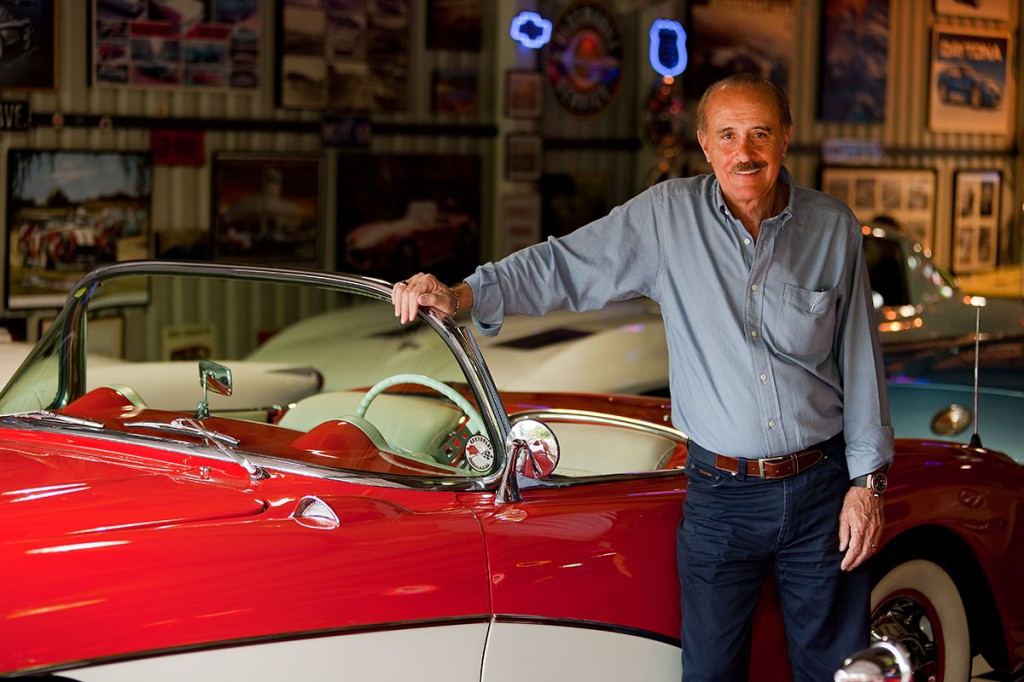 My story, is a story of a life of passion, passion for the excitement and the power, for the beauty and the speed of a life form known to some as cars, but recognized by me as true icons of greatness. What a special rush I feel when they speed my heart beat at tachometer measured RPMs!
As a Guatemalan businessman, car savoring, acquisition and restoring has been my hobby for over 50 years. Today, with 92 units in my possession, and counting, please allow me to introduce you to "My Collection", one that pleasures the eye while excites the driving experience. I hope you enjoy it as much as I do.
Photos by: Revista PODER – Juan Carlos Menéndez
Since very young, I have been a mechanics aficionado and my cars have been my "obsession for perfection". Patience and absolute attention to detail has been a norm. I have dedicated total attention to every detail, specially when restoring finishings and colors, so every car is restored to its original beauty. The first car I won a prize with was a 1955 Chevrolet (Bell Air) and the fist car I restored cosmetic poor done was a 1939 Ford (Coupe).
I clearly remember when I was 14 years young, when I was fixing my motorcycle and painting my 1939 Ford which I bought for $ 80.00. In 1970 I bought a 1955 Chevrolet 2 door It was named Chevado ¾ mile winner which became famous in the competition circles. However, at (48), I officially began restoring cars when I brought a 1951 Chevrolet pickup truck.
My Collection's most cherished jewel, is my 1955 Mercedes Benz 300SL Gullwing, into which my team and I invested over 2,000 hours of restoration. Each of them is special to me in a very particular way. However, my favorite tends to be the one I'm driving at any given time! My favorite muscle car in my collection is a 1965 Shelby GT 350 100% pure blood wish drives and turns excellent and I just can't hide my love for my best touring car, my 1932 Buick.
However, not all has been cool and dandy. I have made my share of mistakes. Among the biggest, has been selling some cars that I later have come to regret doing so. I have amended most of those mistakes by buying the cars back again. However not always have I succeeded in doing so, and even when successful, it has had a toll in heart and treasure. One that I punish myself for having sold, one that I have been unable to reacquire is a 1953 Cadillac El Dorado. To this day, I still miss it.
Being a collector, means having a love for something and acting on a passion for it. That's what I admire about true collectors, such as Jay Leno, for example. He lives his passion. Such as does Bruce Myers, who has invested time and money helping disadvantaged people and still works on his impressive collection with passion. My hero, however, is with out a doubt, the late Caroll Shelby. I just can't have enough of him.
My Collection is diverse enough to please every taste. But more work is still to come. I am still looking to buy a Ferrari Dino, so my sights are still active looking for one at the right price.